Your Disney Questions Answered – Part 2
Updated: Apr 1
By Heather Malo
It's time for another round of Disney World Questions and Answers!!!
With so many changes and updates at Disney World, it can be difficult to find answers you're looking for.
We've found it helpful to put all our most frequently asked questions in one place. Sort of cheat sheet to current information.
So let's dive in!
Do you have to show a vaccination card to enter parks, resorts or attractions?
No. You do not.
Do we still have to wear masks?
Yes and No. No one has to wear masks outside. If you are fully vaccinated, you don't have to wear masks indoors. However, all guests are required (as of March 2022) to still wear masks on some Disney transportation (Boats, Monorail and Buses, but not Disney Skyliner). Most of these requirements have changed or been updated in the past month, so it's always good to check in with your travel agent or the Disney World website to get the latest info on any health restrictions or requirements.
Are Park Pass Reservations still required in conjunction with our Park Tickets?
Yes. And we don't expect this to go away anytime soon. The simple truth is, Disney Park Pass Reservation System allows Disney to plan for staffing at each park based on need. In a time when Disney (and just about every other business across the country) is struggling with staffing issues, the Park Pass Reservation system is a much-needed tool.
Does Park Hopping still start at 2PM every day?
Yes. And this is one many folks don't understand. We kinda don't either but, it's the way of things for now.
With all the recent changes, is there any benefit to staying on property these days?
Yes! Outside of being in the Disney Bubble, access to transportation like Disney Skyliner, Busing, Boats, and the Monorail can really make for an easier vacation. Further, Resort guests are granted early access to all the parks and Deluxe Resort Guests are eligible for Extended Evening Hours at select parks. (If you haven't experienced Extended Evening hours… it's awesome. Two hours of severely reduced crowds at the parks and you can hit multiple attractions with short lines in a two-hour window). Further, Disney Resort guests are able to make their Individual Lightening Lane selection (ILL's) purchases at 7:00am, the morning of their park day as opposed to off property guests who must wait until park open.
Do we really need to purchase Genie+ or ILL's?
That depends on you. Standby lines are still and will always be available as an option. Genie+ and ILL's are available as additional upgrades. I've found Disney Genie+ to be helpful on my most recent trips. I've used it all four parks with great success and confess to (unpopular opinion) kind of liking the service. While it's imperfect and has some quirks I'd like to see rectified, so far it's helped me wait in lines far less than I normally would have. You see, while I'm a Disney Travel Professional and travel to Disney World frequently, I don't live in Florida. So, my time in the parks needs to be efficient and orderly to get the best experience. All that being said, Genie, Genie+ and ILL's can be difficult to understand. I strongly recommend getting familiar with the app prior to your visit. Further, you can read my Day-of Guide here!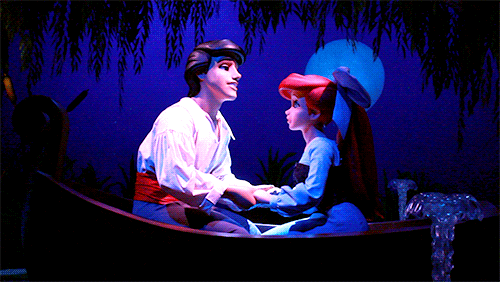 Are the dessert parties worth it?
Oh my gosh, YES! Especially the Magic Kingdom 50th Fireworks Dessert Party Disney Enchantment. Not only do you get unlimited treats and adult beverages (select wine and beer) you can also get access to premier viewing areas for Disney Enchantment away from the general crowd. Side note: Even those with food allergies will feel spoiled and be utterly enchanted with the offerings. I can vouch for that side of things myself!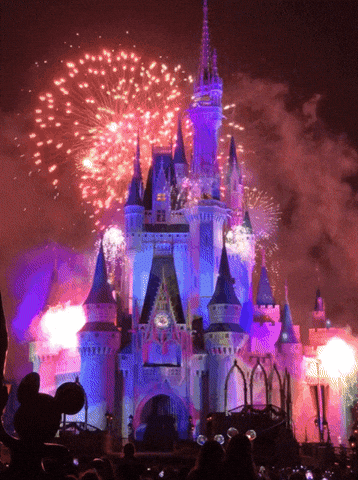 Why is it so difficult to make dining reservations? Even at 60 days out?
Because Disney is still struggling with staffing. And because we're dealing with this little thing called Revenge Travel. If you haven't heard the term… it basically means everyone has been stuck at home for far too long and they're all travelling at the same time, to the same places. So dining reservations are tough these days… but, if you need a few helpful tips, check out my blog post here.
Will Disney World bring back Mickey's Not So Scary Halloween Party and Mickey's Very Merry Christmas Party ?
We hope so! While they haven't announced anything yet, we're optimistic we'll see some sort of announcement for Halloween here in the next month or two. Last years slimmed down options, while appreciated, just barely quenched our thirst for the real deal. So just like you, we're waiting with baited breath and ready to book our party tickets too!
Have questions I may have missed? Drop me a line at Heather@letstalktravel.us
Thinking of booking a Disney vacation sometime soon? Let me be your guide to fun, secret tips and tricks and all the park planning you can handle! Contact me via email at heather@letstalktravel.us or fill out or quote request form here!