Your Disney Questions Answered!
From Masks to Fast Pass+, Dining and Rise of the Resistance, we give you the lowdown
By Heather Malo
We are busy folks! And busy is great news for all of us! We're so excited to see all you gorgeous people travelling, making plans and enjoying all this great, big, beautiful world has to offer.
While we are still facing some limitations and challenges, it's important to note that the thirst for new experiences and making memories has not diminished… in fact more than ever, there is a greater hunger to connect with old friends and distant family.
All of us here at Let's Talk Travel have been working hard to make sure you get all the information you need before you travel. So with that being said, I thought we should address some of the most common questions we're getting as you're planning your next Disney Vacation.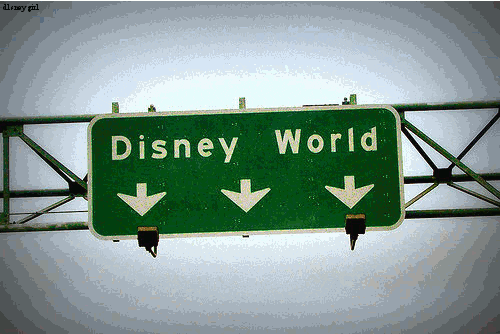 It is important to remember changes are happening every day and things are moving incredibly fast. So if you don't see the answer you're looking for below… just sit tight… because things are-a-changin'!
Ready to dive in?
Let's go!
Is Disney World operating at full capacity again?
Disney stopped releasing their occupancy percentages a while ago. However, we've been watching Park Pass Reservation drops happen on a regular basis. So, we know for certain the Parks are seeing higher occupancy… we just don't know what that exact number is.
Do we still need Park Pass Reservations as well as our Park Tickets to enter the parks?
Yes. Disney has stated the Park Pass Reservation system will be around for quite a while. When you purchase your package, you will be prompted to make Park Pass reservations immediately. We can help you by providing directions on the reservation system but, the guest is required to make those reservations on their own. Your reservations are not set in stone so, if you change your mind on what park you want to visit on what day, you are able to move things around… AND… if you have Park Hopper tickets, you can still visit multiple parks each day.
Do we still have to wear masks at Disney World?
Yes and no. If you are fully vaccinated, you do not have to wear a mask indoors or outdoors. However, all guests are required (as of June 24, 2022) to still wear masks on Disney transportation. Most of these requirements have changed or been updated in the past month, so it's always good to check in with your travel agent or the Disney Website to get the latest info on any health restrictions or requirements.
Is Fast Pass+ back?
No. And to be honest… we're all waiting on this update!! While FP+ has not returned, there is much talk surrounding the future of this Disney perk. We suspect evolution of the product as we have previously known it, is in the wind… and that perhaps changes could be announced before the 50th Anniversary Celebration begins. All that being said… we have no actual direction as to if and when or even how this popular ride pass system will return. But, you better believe we'll announce it all over the place when we do hear something!
Is Disney World selling new Annual Passes yet?
No. At this time the only people who can get new (read, renewed) are the folks who previously/recently had an Annual Pass. We don't know when the Annual Pass system will return.
Are all the hotels open again?
Most of them! There are currently four resorts that have not opened or do not have a re-opening date: Port Orleans Riverside and French Quarter and All Star Sports and Music. The others have already opened or have their opening dates scheduled.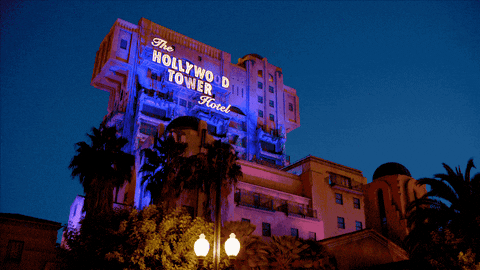 Are all rides and attractions open again?
Mostly. Disney World (like everywhere else across the country) is experiencing some challenges getting back to normal staffing. They are working and training new and return hires as fast as they can and every week, we're getting updates about restaurants or other beloved features opening again. We just have to sit back and let Disney and their Cast Members get settled again but, they're working as fast as they can. Of course, there are a few attractions down for refurbishment too. If you have any questions, just let us know and we will check it out for you!
Do you still need a Boarding Group to ride Rise of the Resistance?
Yes! This will likely be the case for some time. RoR is super popular (because it is just so awesome!) and for everyone to have a fair shot, Boarding Groups are available at 7am and 1pm. You'll need to obtain one to secure a spot on the ride.
Are fireworks and nighttime entertainment back at all the parks?
Fireworks will begin on July 1st at Epcot and Magic Kingdom. Also, two new fireworks shows were announced: Harmonious at Epcot and Disney Enchantment at the Magic Kingdom. Both shows are slated to begin with start of the 50th Anniversary celebration beginning October 1, 2021! Shows for Hollywood Studios and Animal Kingdom should be announced soon!
Will there be Halloween and Christmas parties this year at Magic Kingdom?
Tickets for Boo Bash, Disney's newest after-hours event are on sale already for this Fall. Given the popularity of previous after-hours holiday celebrations, and the high demand for tickets to this year's Boo Bash, we expect Disney to offer a Christmas celebration later this year as well!
Do I still need to order quick service meals via the My Disney Experience App?
Yes. Unless someone in your party has a food allergy and needs to speak with the chef or manager in regards to ordering their meal, then you must order through the app. **Pro Tip: place your orders first thing in the morning… for lunch and dinner and any snacks you may want. Time slots for these mobile order pick-ups go fast… so avoid the Hangry Monsters and plan ahead.
Why is it so difficult to find a rental car?
During the pandemic, when everyone stopped travelling, rental car companies sold off their fleets. They couldn't bear the burden of all those payments and cars sitting idle. Now that everyone is ready to travel again, they're having a difficult time meeting demand. Don't worry… things are slowly getting back to normal… but buying thousands of cars takes time. The good news is that at Disney World, you don't need a rental car! Disney offers transportation in the form of Monorails, the Skyliner, buses and boats… not to mention the miles of walking paths that connect resorts and parks… so you have plenty of options.
So much is happening at Disney World right now. It's exciting to see everyone returning, the new additions mixed in with old favorites. So welcome back and here's to a Magical Summer ahead of us!
Have more questions? Need more answers? Contact us and one of our agents will get back to you! Fill out our form here!