What I'm looking forward to during Disney's 50th Anniversary Celebration
I planned a last-minute trip to Disney World because I couldn't resist.
By Heather Malo
I'm one of those people who goes holiday shopping on Black Friday - just to be part of the hustle and bustle. It sort of helps me get in the seasonal spirit.
I'm not a 4am Mad-Dasher…. More like a Peppermint Latte- Around-11am-Wrapping Paper-Buying sort of gal.
So I wasn't going to head to Magic Kingdom on the first day of the World's Most Magical Celebration.
Nope. That's not me.
I've waited a few weeks, and I'll be showing up with latte in hand, to enjoy a less frenzied pace of Magical excitement.
I'm dragging my little sister along with me (and let's be honest, there is absolutely no dragging going on… she is the most willing participant EVER), 17 days after the Anniversary has started and the crowds have died down a bit.
To be clear, this is a super quick trip – in and out. Three nights, two park days to soak in the highlights and tide me over until my next trip in January. (That time I'll be dragging my Very-Not-a-Disney-Person-Husband, who is NOT a willing participant along… so stayed tuned, lol).
Disney World has announced, literally, dozens of new experiences, for their 50th Anniversary Celebration. In fact, there is so much NEW, I've had a hard time deciding what to focus on . But this is what Disney excels at... little touches that elevate a normal experience to something special. This was from our last trip in May... at Teppan Edo Restaurant in Epcot.
However, I tell my clients all the time: You cannot do it all… so just focus on your Must-Do's… and do those really well.
So today's post is an exercise in practical application. What are my Must – Do's?
Take in the excitement at Magic Kingdom
Sure, I was there a few months ago and I've seen all the updates and pictures of this jewel in the Disney crown but, I want to see it for myself. I want to find myself a park bench, drink a coffee and soak in all the EARidescent Disney love. My sister and I are staying on property, so we'll have early entry and be able to get a few snaps sans big crowds. Then I want to see the new paint job on It's a Small World, enjoy the refurb scenes in Jungle Cruise and check out the construction status on Tron. I'll be doing a little shopping for some goodies for myself and the kiddos in my life… and for you guys!! (More to come on that point… but follow me on social media for an exciting announcement!).
Magic Kingdoms newest nighttime spectacular: Enchantment!
There's been a lot of talk about this show and I'm ready to see it in person and come to my own conclusions. But... I can tell you this much: watching wonderful fireworks and colorful overlays on Cinderella's Castle and Main Street, with stirring music from some beloved movies… I'm not expecting to be disappointed.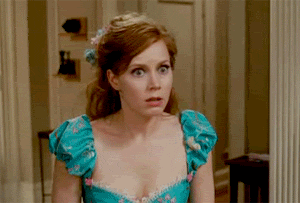 Epcot's Expanded France Pavilion
Day 2 has us starting at Epcot with the goal of riding Disney's newest attraction: Remy's Ratatouille Adventure. The last time I walked through the France Pavilion, the construction walls were still in place and I stood for a long time, staring through the cracks, taking in the sight beyond. I could make out the fountain and the lights were on and I felt like a little kid peeking at my own birthday gifts… so I'm looking forward to being able to enjoy Disney France and maybe even grab a Gluten Free Crepe for a snack!
The perfect Harmony of Harmonious
Epcot's nighttime addition of a multi-media evening show has me excited. This highly anticipated attraction has been much discussed over the past year. The addition of the stage barges in the middle of Echo Lake have been questioned (even by myself) but when I watched the live stream by Disney a few weeks ago, I was pleasantly surprised. The music was just wonderful, and the combination of water and pyrotechnics was so cool. I can't wait to check it out in person and find the best viewing area! I'll keep you posted😊
The all new, Disney Genie
When Disney announced Genie's arrival, I planned this trip with a mind to give it a whirl. Turns out, the day Disney Genie goes live, will also be our busiest park day with an Epcot/Hollywood Studios mash up. While I've received training on this new addition to My Disney Experience, trying Genie in person, in a real time scenario will likely be somewhat different from what I'm expecting. So, consider me your "mouse" on the ground and send us a few good vibes too, as we navigate this new process on Day 1.
I'll be posting updates to social media… so make certain you check me out on Instagram and Facebook and TikTok for all the sisterly sarcasm and gushy Disney love.
When you're ready to plan your Disney World Vacation Package to celebrate Disney World's 50th celebration, don't be shy to contact me, your Disney Travel Agent. I'm here to help!