Is Disney World's Boo Bash worth it?
And what can it tell us about Disney's Very Merriest After Hours Holiday event
By Heather Malo
Everyone was thrilled when Disney announced the 2021 Halloween specially ticketed event, Boo Bash. After a year without much to celebrate (if we're being honest) Disney inviting us to get our Boo on was welcome news and gave us all something to look forward to.
After Hours events and Parties have always been appealing, I mean, who doesn't want those low crowds with the chance to take amazing nighttime pictures at Magic Kingdom, free snacks and specially themed parades? (You can't see me sitting at my desk at home, but my hand is raised. 😊)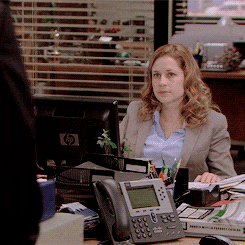 We were keen on Boo Bash from the start, and many Disney nerds (like me) were keeping a close eye on this event to see if the Disney Magic was still there.
And since we're being truthful here, we wanted to know if the costs associated with Specially Ticketed events like Boo Bash, is worth it?
We suspect Boo Bash is set to be a sort of building block for a new era of After Hours Events and Parties.
So here's our take…
LOW CROWDS!
We were interested to see what this meant. I mean, our version of low crowds is much different from what Disney's is. While our 7PM entrance time allowed us to get in early, the official party didn't begin until 9pm. Upon entering, the park is still chock full of day ticket guests waiting around for fireworks. After the fireworks, the park emptied out and we had room to wander around in complete (and lower capacity) splendor.
SHORT WAIT TIMES!
Yeah… this is a biggie. While it would still be tough to hit all the attractions in the three-hour window allotted to Boo Bash, we rode what we wanted, without delay. Virtually every ride was a smooth walk on. And truthfully, trying to hit every single attraction isn't really the goal at Boo Bash. Your intention should be to enjoy the sights and sounds of the Fall season, do a little trick or treating and to just overall enjoy Walt's park.
FREE SNACKS!
Ummm… did someone say free? At Disney? Sign us up for all the free stuff!! I think this goes without saying, but Disney isn't exactly known for its freebies. Which is one reason why these After Hours events and Parties are so popular: Disney showering guests with snacks and treats creates an all-encompassing vibe of joy and generosity, making the evening so much better.
SPECIAL EVENT THEMING
Yes, during the day you still see pumpkins and friendly ghosts and costuming all over the place… but at night, it's even more exciting! The parades are specially themed with unique music and floats, the lights are turned down even lower to help with that Spooky Disney vibe and everyone is costumed up or wearing their favorite Halloween gear. All in all, it's Disney with that extra plus of MAGIC.
Our consensus… yes, Boo Bash is worth it. For the low attraction wait times alone, it's totally worth it.
Further, we're a big proponent of Disney at night. It's like a completely different world once the sun goes down… and when you toss in lower crowds and shorter waits… we can't say no.
But what does this mean for the future of After Hours and Party events? (We're expressly thinking of the newly announce Disney's Very Merriest After Party starting in November.)
The largest complaint Disney received, pre-pandemic, was that crowds were too large and wait times were too long.
Thankfully, Disney is working on solutions.
Disney Genie will be available at any moment to help with attraction wait times.
And their solution for crowds? Specially ticketed events like Boo Bash and Very Merriest AND the perks of staying on property during your visit (but that's another conversation) are going to make a massive difference.
Specially Ticketed events are expressly created for lower capacity. While the pricing is higher than your average Day Ticket, it's worth it if you're looking for a lower crowd park experience. The additional perks of free drinks, snacks and treats are a bonus. The unique theming and parades and costumes are icing on the cake.
All that being said, we do have a few tips to offer should you already have tickets for the remaining Boo Bash events or are interested in purchasing tickets for Very Merriest this winter: (Boo Bash has sold out for the remainder of 2021. But Very Merriest tickets are on sale NOW!)
1. Do take an extended middle-of-the-day break. These events go later into the night, so adults and especially littles need that extra time to nap. Or, better yet, visit this event on your day of arrival. That way, you can save money by purchasing 1 less theme park day for your trip.
2. Arrive on time. Evening events typically allow for park entrance before the actual event begins. So, make sure you use that time! Utilize the extra hours in Magic Kingdom to stake a claim for good fireworks viewing or to get in a few early attractions.
3. Eat light! With so much free goodness available for your tummy – plan accordingly – because you will want to SNACK!
Questions? Thoughts?
Ready to plan your next Disney vacation? Have questions about Disney Genie? Drop me a line at heather@letstalktravel.us or fill out this form on our website.