Happy 50th Anniversary, Walt Disney World!
Why Disney World's 50th Anniversary will be The World's Most Magical Celebration
By Heather Malo
Fifty years ago, the Magic Kingdom at Walt Disney world opened her gates to the world. In the years since, she has evolved and changed and expanded to include 3 more theme parks, two water parks and resort after gorgeously themed resort.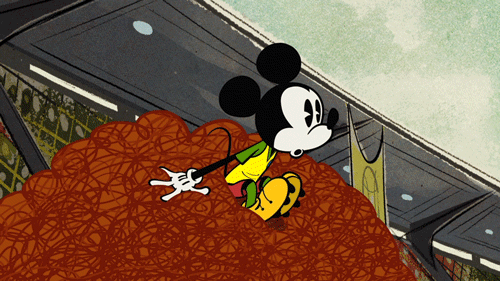 During the next 18 months (yeah, you read that right) fans the world over will converge on Walt Disney World to join in the celebration of their Golden Anniversary.
But it's not just business as usual at the parks. Nope.
This is a party of such magnitude, scale and downright significance that literally everyone is invited!
Aside from getting all gussied up to welcome so many party guests, our friends at Disney World have pulled out all the stops. They've performed their own kind of magic to make certain that this is the best, most Magical, most extraordinary celebration any of the theme park could ever have!
So, (drumroll please), what sort of Disney Magic should you expect? Well… let's take a look:
Magic Kingdom presents Disney Enchantment!
This new fireworks extravaganza is unlike any nighttime entertainment we've seen before. It's not just fireworks over Cinderella's castle… but the Magic literally spills down Main Street, bathing everything in its path with golden light! This new nighttime spectacular begins on October 1st.
New Attractions!
Remy's Ratatouille Adventure officially opens to all guests starting October 1st in the France pavilion at Epcot. Based on the Disney animated favorite, Ratatouille, this classic dark ride will magically shrink guests to Chef Remy's own size as you take a thrilling adventure through Paris. Best news, there's no age limitations, so it's fun for the whole family😊
Rethemed Resorts
Classic Disney resorts like The Contemporary and Polynesian have been re-themed to some of our favorite movies: Moana and The Incredibles! Guest rooms are newer and even better than before with bright colors and characters that everyone knows and loves.
New Dining Experiences
With the opening of Space 220 in Epcot and Steakhouse 71 in The Contemporary hotel and Desert Parties for spectacular nighttime entertainment, both guests and their taste buds will be over the moon with all their delicious options.
Epcot celebrates with the Debut of Harmonious
Also starting on October 1st, the new Epcot nighttime offering: Harmonious. From the middle of Crescent Lake comes a multimedia pageant unlike any other! Over 240 artists from all over the world have contributed to bring this blend of floating fireworks, music and media to Epcot.
There are even MORE things to mention like Animal Kingdoms' Kite Tails and the golden Fab 50 statues throughout the parks, the new lighting on Spaceship Earth and upcoming attractions like Tron at Magic Kingdom and Guardians of the Galaxy: Cosmic Rewind at Epcot and the all-new Star Wars Galactic Starcruiser hotel… and one thing I can't wait to see: the refresh at It's a Small World!
I'm quite certain past all of this, Disney has even more up her sleeve. More magic, more attractions, more memory making goodness that will solidify Walt Disney Worlds' place in our hearts forever.
The Magic is Calling, friends. Don't you want to be a part of the celebration?
Ready to plan your next Disney vacation? Have questions about Disney World's 50th anniversary celebration? Drop me a line at heather@letstalktravel.us or fill out this form on our website.