An Honest Review of Disney Genie
I put Disney's new planning services to the test and here's what I think
By Heather Malo
If you follow Disney news, you've likely heard about this little thing called Disney Genie being released.
Honestly, it's pretty much all anyone can talk about these days. Disney Genie is perhaps one of the biggest changes we've seen at Disney World in many years. We've covered this offering in a previous blog post a few weeks ago, so if you need an overview please check it here!
Todays post is meant as a real life review of Disney Genie, Disney Genie+ and Individual Lightening Lane attractions.
I'm a realist… that wears Rose Colored sunglasses. 😊
When Disney Genie was announced I was excited… but also, skeptical.
Disney does so much right. They wow us with storytelling and they're masterful when it comes to ushering us in to other worlds… but when it comes to technology… well, it's meh.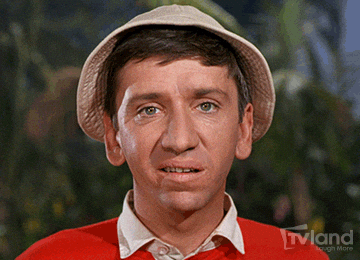 If you've had any experience with the My Disney Experience app, you know what I'm talking about.
In fact, the most reliable thing about My Disney Experience (MDE), is its unpredictability.
You can see why I was nervous. However, my Optimistic game is strong.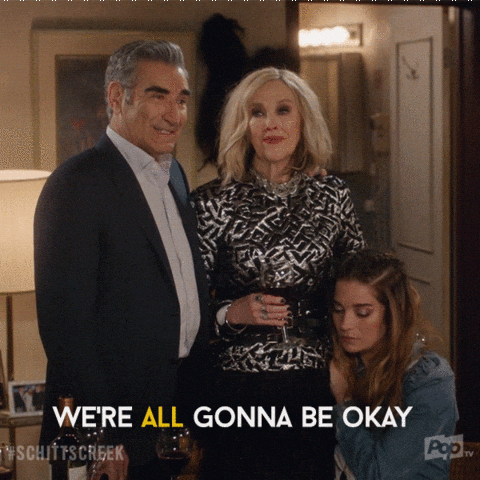 I've attended the trainings Disney provided for Disney Genie and Disney Genie+ and Individual Lightening Lane attractions (ILL. Yeah, I know, lol). I was aware of how things were intended to work, in theory.
But practical application is something else entirely. Anyone over 35 knows this. 😊
On the day Disney Genie launched, I was lucky enough to be in Disney World to experience it firsthand.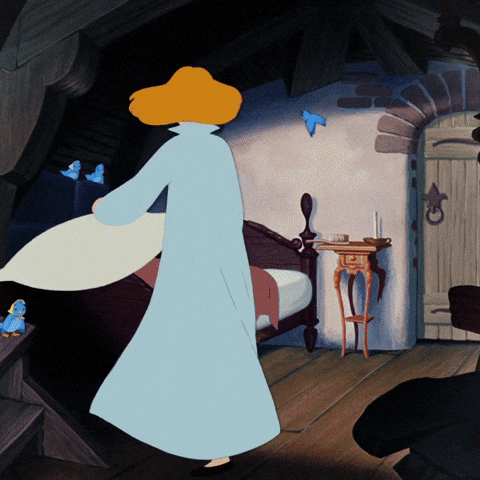 I woke up at 5am and spent about an hour navigating through the Genie portion of MDE (this portion of the app is FREE to all guests), providing information about my upcoming park day, dining plans and planned park hopping. I familiarized myself with the My Day and Tip Board sections. (Word to the wise…navigating between the two during the day was somewhat clunky).
At 6am, I confirmed our traveling party.
At 6:30 am, my sister and I sat down for a conversation about how to approach the 7AM dash.
At 7AM, Individual Lightening Lane (ILL) attractions (anywhere from $7 to $15 per person, per ride), Disney Genie+ ($15 per person, per day) and Virtual Boarding Group selections would all be available at the same time.
We opted to split duties because, one person isn't going to be able to manage all of these in a way that will get you what you want. My sister took Virtual Boarding Group duty and I took ILL attractions and our first Disney Genie+ selection for the day.
**PRO TIP – Prioritize your day! Especially if there is only one person attempting to set up all your selections. If you have a Must-Do attraction, make that the first thing you go for.
Miracle of miracles, we were able to get everything we wanted and ended up with a Remy's Boarding Group and the Remy's ILL attraction selection!
A few things I learned along the way…
Your ILL attraction selections are non-refundable and you get to choose your arrival window, while your Disney Genie+ selections offer you the next available time only.
ILL attractions and Disney Genie+ selections can cross park lines. In other words, if you are park hopping and you've purchased Disney Genie+, you can use Genie+ in every park you visit that day. Likewise, ILL attraction selections can be made in two different parks.
It's also important to know when making your ILL attraction purchases or adding Disney Genie+ (if it's not already part of your vacation package), be prepared to be stopped by the app to approve transactions and add or choose payment methods via multiple screens. I found this process to be a bit tedious. I mean after all, we're in a hurry to get virtual boarding groups and ILL attractions and Disney Genie+ selections, so stopping to approve a purchase seems a little counter-intuitive to the whole process.
**PRO TIP** Make sure you have a credit card on file under your profile in the My Disney Experience app. It will make the process go much more quickly and smoothly.
ILL attractions are limited in number and will likely run out early in the day. On Genies' opening day, Slinky Dog Dash was gone by 9am and while we could have waited in the standby line, our itinerary for the day didn't allow for the extra time. So Slinky Dog was a hard pass for us.
Finally, I was surprised with the virtual Boarding Groups for Remy's. Previously, the virtual boarding group for Rise of the Resistance was fast. Once your Boarding Group was called you were ushered through the line and on the attraction without delay. At Remy's, the virtual Boarding Group lines were 45 minutes (sometimes longer)… while those who purchased ILL attractions were ushered straight through.
Would I use Disney Genie and Disney Genie+ again?
Yes. Without a doubt. For parks like Magic Kingdom and Hollywood Studios, it will become invaluable.
ILL attraction selections will come in handy for Animal Kingdom and Epcot where attractions aren't as plentiful. And quite honestly, the ILL's may be my favorite aspect of Disney Genie, especially if you are an on-property guest and able to make those purchases at 7am instead of park opening, you're virtually guaranteed a spot on the most sought after attractions.
It's important to remember, while Genie is not necessary to enjoy your park day, it is a useful tool and I found myself referring to it often… not just to look at attraction wait times or Genie+ selections, but also for Dining availability at a glance.
But… there is one thing they forgot include in Disney Genie.
Time to sit and watch the Magic float by.
Because the Disney Magic is there… and not giving yourself time to stare at the castle at night or watch the foot traffic on Main Street would be a crime. Your Disney vacation is not all about running to the next attraction or dining reservation… it's about enjoying the Magic Walt left us.
So make sure you carve that time out for yourself and your family. And if you need some ideas on where to sit and chill out, drop me a line… I'll help you out. 😊
When you're ready to plan your Disney World Vacation Package to celebrate Disney World's 50th Anniversary, contact me, your Disney Travel Agent. I'm here to help!