A step-by-step guide to Disney Genie
And a few other helpful tips…
By Heather Malo
Disney Genie is the new planning tool from the Walt Disney Company. While still in its infancy, this new offering has the potential to optimize your day in a way that helps you maximize your park time.
Disney Genie+ and Individual Lightning Lane (ILL) are the replacement for Fast Pass+. It's the next step in evolving and enhancing your Disney Park experience.
I'm a planner by nature (hence the Travel Agent gig) and being able to create a sort of itinerary works well with my brain. But understanding what to do with Genie and when to do those things, took a little time.
Now that I have multiple Genie trips under my belt, I have a better understanding of the workflow. So, I wanted to break it down for you… with a few extra tips. 😉
I should preface this by saying that there are those out there who've found loopholes and ways to stack Lightning Lane reservations, but that's not what we're focusing on here.
Because, in order to wrangle those loopholes, you need a thorough understanding of how Genie works, in a practical environment. Then, if you want to attempt some of the stacking methods, have at it. Until then, let's get started on the basics.
This run-down operates on the assumption that you've already purchased Disney Genie+ or added it to your vacation package and are staying on property.
1. My Disney Experience is the bottle Genie lives in.
From your MDE app's main page, you can click on My Genie Day or Tip Board. You'll want to customize Genie with your interests prior to your visit. Genie will then integrate any dining reservations or special experiences you've made into you park days, because it works with My Disney Experience (MDE). At this point, you should also make sure all family/party members are appropriately linked via MDE and that you have a credit card saved to your profile. Flip though Genie and MDE to get familiar with how to find things, change park views and what it looks like overall.
2. Day Of
Get up at 6:30 am. Confirm everyone in your party is still linked. Look through your tip board to make certain all your selections are correct and make any last-minute adjustments.
3. At approximately 6:50 am, log out....
...of MDE, then log back in. If you're planning on purchasing ILL's, those are an in-app purchase. Because of this, Genie will prompt you to log out and back in at the time of purchase at a time when you need the ability to move quickly. So, I suggest a pre-emptive Log out/Log in to move things along.
4. At 7:00 am, we are at a crossroads.
You'll want to have a plan for this before your park day because there are a few things to consider based on your goals/Must-do's and what park you are visiting each day:
A. On Property Resort guests are allowed to choose their ILL selections at 7:00 am. Those staying off property cannot make these selections until park open and ALL guests with a Park Pass Reservation can make their first Genie+ ride selection at 7:00am.
B. In theory, the bigger crowd will be going for the Genie+ selections… and once you grab that (especially in the case of Hollywood Studios and Slinky Dog Dash or Magic Kingdom and Jungle Cruise) you can make your Individual Lightning Lane purchases. The big key here is to be on and ready to go at 7am.
**PRO TIP: set another digital device to the World Clock so you can start refreshing the Tip Board Page at 6:59:30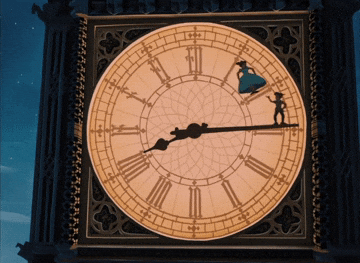 5. What if the first Genie+ selection I get is later in the day, like 4:00 or 5:00pm?
A. Genie takes this into consideration. If the first attraction you chose has a late call back and it's a ride that often runs out of Genie+ availability (I'm lookin' to you, Slinky Dog Dash)… keep the late Genie+ time and wait two hours after park open to schedule another Genie+ selection. Set yourself an alarm on your phone so you don't forget! During this time, you can check attraction wait times in the app and start knocking some Must Do's off your list. Rope Drop can come into play here…. But that's another blog post!
-OR-
B. You can choose another Genie+ attraction from your list with earlier ride availability and hope your first-choice ride will have more availability later… or maybe the standby wait time will be shorter later in the day. This one is a tough call.
**PRO TIP: Slinky Dog Dash runs out of availability daily, so you kind of need to take what you can get.
6. Once you reach your first Genie+ or ILL attraction...
.... you'll scan in (at some attractions, you'll scan in twice). Once you've scanned in, grab your phone, open MDE, head over to Genie and pick your next Genie+ attraction.
Originally, I thought I'd be spending the whole day on my phone. Totally not true. I am using my phone a little bit more (Let's face it, I'm pretty much taking pictures nonstop anyway) I didn't feel like I was on my phone more than I would have been.
After that first day, you'll have the hang of it. I found myself becoming faster at managing the processes, balancing out when to pull out my phone and making some quick decisions.
The most important thing to remember about Genie+: You always have backup! If something isn't working right (if the app has issues) Disney has very wisely set up Guest Service Tents all over the place. In the parks, there are bright blue umbrellas with several cast members waiting to help. Don't waste time getting frustrated, just pop over to the blue tents and let them take care of you!
And finally - don't be intimidated or let this new process deter you. It's only daunting because its new and most new things are a bit confusing in the beginning. Spend time getting to know Genie before you go... then make friends with him when once you get to the parks. I promise... he'll show you a great time!
Ready to plan your next Walt Disney World vacation? Get in touch with me at heather@letstalktravel.us